THIS WARRANTY INCLUDES THE FOLLOWING: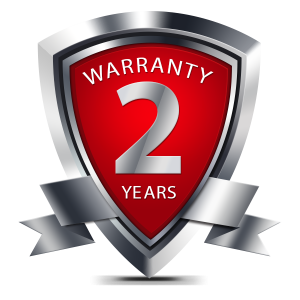 We proudly offer a long 2 year warranty for residential work and 2 years warranty on commercial work and repairs (these are by far the best in the refinishing business).
Blistering, Peeling, Cracking and Fading caused by a defect in the product or workmanship will be covered under warranty under the terms of the warranty.
If the surface blisters, peels, cracks, or fades, ProTub Refinishing. must be notified of such defect immediately. Please retain warranty to facilitate warranty repairs. ProTub Refinishing will inspect the problem area and determine whether the resulting damage was caused by a defect in the product or workmanship. If Buyer notifies ProTub Refinishing within the warranty period of any aforesaid defects in the materials and Buyer shows the materials were used and maintained in accordance with ProTub Refinishing recommendations and standard industry practice, ProTub Refinishing will cure defects by suitable repair at its own expense.
WARRANTY EXCLUDES THE FOLLOWING:
Excluding (but not limited to): chipping, scratches, stains, or knife marks due to misuse or abuse of surface, discoloration due to bleaches, dyes or acids, perfumes, solvents and/or problems caused by leaky plumbing or rust damage. Sharp or heavy objects may cause damage to the surface. The use of harsh agents such as Comet, Ajax, or bleach may discolor or damage the surface. Plumbing leaks onto the refinished surface will eventually cause damage. Any damage to the surface resulting from improper cleaning, excessive use, and/or leaky plumbing is expressly excluded under this warranty.
OTHER WARRANTIES EXCLUDED AND NO OTHER WARRANTIES MADE
Seller's employees' oral statement does not constitute warranties, shall not be relied upon by Buyer, and are not part of this agreement. There are no warranties which extend beyond the description stated here. Cure of the defects, in the manner and for the period of time provided above, shall constitute the Buyer's sole and exclusive remedy with respect to the product. Warranty is for the original Owner/Buyer and is only transferable when the original Owner/Buyer writes ProTub Refinishing to transfer warranty to new owner of said warranty.
• ProTub Refinishing does not warranty kitchen sinks or rust repairs.
CARE RECOMMENDATIONS:
Following the Care and Maintenance Instructions given to you the day your work was completed will help ensure that your refinished fixtures remain beautiful and new for many years to come. We recommend cleaning your refinished fixture at least one time each week.
Use only non-abrasive cleaners such as Scrubbing Bubbles (Original – Without Bleach), Lysol Tub & Tile, Dawn Dish Soap or other mild cleaners which specifically state 'Approved For Acrylic Surfaces' on the back label, but apply only with a non-abrasive sponge.
DO fix any dripping faucets as quickly as possible to prevent rust stains or mineral deposits from your water and pipes.
DO NOT: Leave bar soap or bottles standing on the surface for long periods of time. If we have refinished your soap dish, use a rubber insert to protect the finish.
DO NOT USE: (List not all-inclusive) Comet, Ajax, Bleach, Kaboom or other abrasive cleaners, acids, toilet bowl cleaners or any product not designed specifically for acrylic bathroom fixture cleaning.
DO NOT USE: Brillo-pads, scrubbing sponges, steel wool, sandpaper or any other gritty objects or cleaners to clean the tub.
DO NOT TOUCH OR USE the fixtures within 24 hours after the refinishing process is completed. We recommend waiting 48 hours if possible.
DO NOT USE tools, ladders or any other heavy objects in the tub.