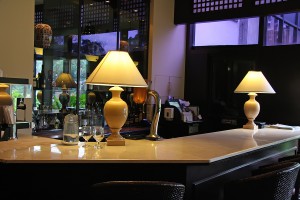 Countertops are almost always the first thing you see when entering a kitchen or bathroom, so having a worn out, tired looking countertop on display can be less than thrilling or even embarrassing. Countertop refinishing and resurfacing are one of many reasons that our customers call upon our business for service! We can take your old, worn, outdated countertop and transform it into the essence of beauty and functionality. Give us a call today for counter top transformation estimate!
One Day Refinishing Service
ProTub Refinish is proud to offer one day service is most situations including most kitchen and bathroom countertops. We know how inconvenient it can be to have one of the only restrooms in the home out of service, which is our number one reason for striving to get your job done on the same day. ProTub Refinish is all about fast, convenient service!
Refinish vs Replace
Countertops can be among some of the higher priced items in a kitchen or bathroom these days. Refinishing your counter top and other bathroom fixtures can save you up to 80% over replacements and labor. Beyond that, refinishing services take only ONE DAY in most cases making us not just the economical choice, but the most convenient choice too! Give us a call today for a free estimate on your refinishing project.